Legal Cannabis Week #-2
Lecture: I-502 Zoning in King County
Successful legal cannabis entrepreneurs will deeply consider zoning — the lay of the land. Nowhere will it be more difficult to site a licensed cannabis business than in urban areas, particularly the Seattle metropolitan area. Since federal raid notices started arriving in Washington State, I've been researching federal and state school zones. With voter approval of legal cannabis, most folks I talk with ask about I-502 and how they can best position themselves to get a government license to sell pot.
So I'm giving a talk about I-502 zoning in King County and Seattle. Of the eight prohibited zones listed in I-502, I expect to have five or six of them mapped completely. It won't be a rosy picture, but it won't be hopeless, and I will intersperse humor to soften any pain.
Lecture: I-502 Zoning in King County
WHEN: Tue Nov 27 @12pm
WHERE: Surf Incubator (821 2nd Ave #800 in downtown Seattle)
SPACE LIMITED: 5 tickets @ $30, 15 tickets @ $40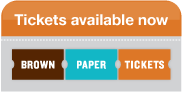 Public housing added to school zone map
Federal school zones includes a 1,000-foot buffer around a "housing facility owned by a public housing authority." I've added them to the school zone map.
King County has three public housing authorities: King County, Renton, and Seattle Housing Authorities. Over 1,800 tax parcels are included in the public housing layer. The effect of this is magnified in Seattle, where the buffer around these parcels comprises 24.8 square miles — 27.3% of the effective land area, touching 38.7% of all tax parcels.
More counties dismiss cannabis cases
Liquor board updates fact sheet
The Washington State Liquor Control Board released an updated I-502 Fact Sheet which correctly states that adults in Washington state may possess any combination of usable cannabis (flowers), solid-form infused product, or liquid form infused product. The original fact sheet omitted the ever-important any combination of. We thank the folks at WSLCB for this correction. Among interesting bits in the fact sheet:
License fees: "Creates three new marijuana licenses: producer, processor, and retailer. The fee for each license is a $250 application fee and $1000 annual renewal fee."
Cannabis excise taxes: "This tax is in addition to any/all applicable general, state, and local sales and use taxes, and is part of the total retail price."
Retail outlets: "Specific number of retail outlets and licenses will be determined by the WSLCB in consultation with the Office of Financial Management taking into account population, security and safety issues, and discouraging illegal markets. The initiative also caps retail licenses by county."
Prices: "The Office of Financial Management places a price estimate of $12 per gram. [...] Based on average retail mark-up practices, estimated producer price is $3 per gram and estimated processor price is $6 per gram."

The WSLCB site now links to the I-502 Fiscal Impact Statement prepared on August 10, 2012 by the state Office of Financial Management, which estimates up to a $1.9 billion dollar industry over five years if the federal government doesn't raid Washington State. Even if we don't implement a licensed system, we are guaranteed around $4 million in new DUID revenue, according to OFM.

And don't forget to sign up for the LCB-I502 mailing list from the Liquor Control Board. Signup and confirmation can be tricky, so be vigilant, follow instructions and hop on board that e-train. Over 600 people are signed up for the list already.
News links